Providing Premium Wyoming Virtual Office Service To Businesses Across the Country!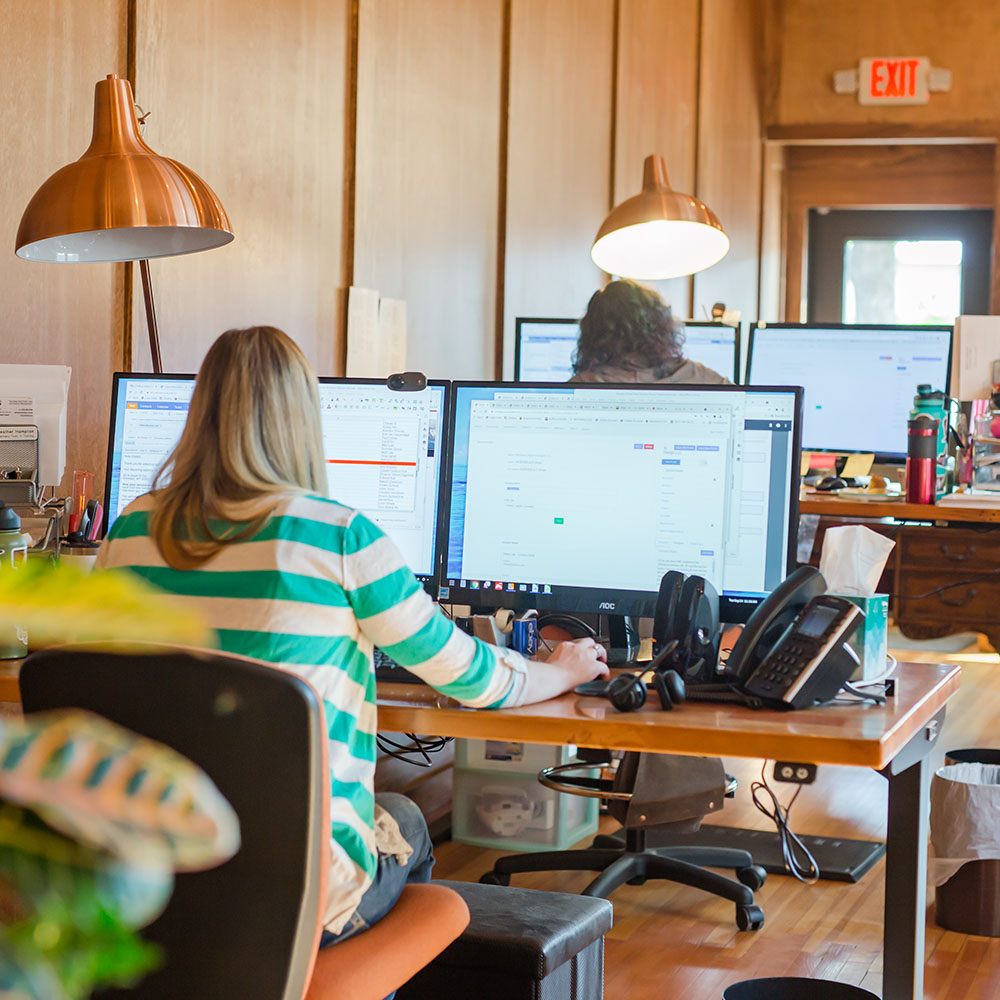 Wyoming Mail Forwarding LLC provides Wyoming virtual office service for your business. With our Wyoming virtual office package we provide everything a Wyoming business needs:
A real Wyoming address in our commercial building
Phone Service – a virtual phone line for your business
Mail forwarding service
A signed lease to be used for proof of residency
Access to secretarial services and dedicated office space.
Why Do Businesses Want Wyoming Virtual Office Services?
The answer to this question depends on the business, and while it may not be an entirely inclusive list, the main reasons to obtain a Wyoming virtual office are as follows:
Provide a Business Address

In business, image can make the difference between success and failure. Businesses operating out of a garage may not want their actual work space as image that pops up when a potential client Googles their address. A business address at virtual office prevents that from happening. What's displayed when someone searches our client's virtual office? The well-maintained brick facade of our office building. A Wyoming virtual office affords clients the ability to present the image of working office at a fraction of the cost.

Wyoming Nexus

The tax savings of operating a business in Wyoming is enviable to companies operating in less business-friendly states. For that reason, some entrepreneurs form companies in Wyoming. Unfortunately, simply forming a company in Wyoming isn't enough. Your company must have a taxable presence in Wyoming (this is known as nexus) to receive any benefits from operating in Wyoming. A phone number and virtual office may not be enough to prove nexus, but with our Wyoming virtual office package, it's at least a start. For that reason, we are also one of just a few virtual office providers in Wyoming to offer our clients a signed lease. The lease can help serve as a basis for Wyoming nexus, creating greater legal ties between your business and Wyoming. If you're trying to obtain nexus in Wyoming, we recommend you also hire us as your Wyoming registered agent and Wyoming LLC formation service, as we'll be sure to list only Wyoming addresses on your formation documents.

Cost Savings

Renting an office, buying furniture, and office supplies is expensive. Using a Wyoming virtual office can cut your start-up costs by thousands of dollars, yet you retain all the advantages of having a business address.
Wyoming Virtual Office Advantages
Low Overhead

Starting a business is expensive. You've got to pay for a storefront, office supplies, printers, Internet, the list goes on. This is not true with a virtual office. You can start a business in Wyoming from anywhere without any of the hassle with a virtual office. Our virtual office service includes a Wyoming address, a Wyoming phone number, mail forwarding, and additional services you need to make your business work.

Privacy

If you start a business from your home, do you really want anyone to be able to look up your personal address? They'll be able to if you form an LLC or corporation and don't have a registered agent or a business address. With a Wyoming virtual office, you can keep your personal information private.

Convenience

If you need to use office space, we can arrange that. Need secretarial services? We've got you covered. Wyoming Mail Forwarding LLC is here to help your business succeed.
What Does Our Wyoming Virtual Office Service Include?
When you hire Wyoming Mail Forwarding LLC for virtual office service, you'll get:
A Unique Wyoming Address

Your Wyoming business will be given an address all its own, one your business can use to receive and send mail, accept packages, hold monthly meetings, and apply for a Wyoming Sales Tax License. Your Wyoming virtual office address is only virtual in the sense that your day-to-day operations take place elsewhere, but the address is as real as anything.

Mail Forwarding

Our Wyoming virtual office service includes Wyoming mail forwarding service! We will forward or scan up to 15 items a month with no additional cost. You choose whether you'd like your mail to be scanned and uploaded to your online account or we can simply forward the original item, scanning only the front of the envelope. With either choice, we provide daily scanning, so you'll have an instant Wyoming mailbox where mail arrives the moment we receive it.

Phone Service

Whenever you hire us for Wyoming virtual office service, your business will also receive Phone Service—a virtual phone line that you can use to call, text and check your voicemail from any device. You can choose from area codes in all 50 states, and you'll benefit from features like customizable outbound Caller ID and Visual Voicemail (view your messages as text).

An Online AccountYou can view your mail and access your mail and business notifications from anywhere in the world. When we receive your mail, we'll scan it to your secure, online account.

Access to Additional Services

We realize that sometimes virtual just isn't enough. That's why we offer additional services on an as needed basis:
Shared office space: $100 a month.
Dedicated office space: $700 a month.
On-call clerical services: $75 an hour

Cost Savings

Our Wyoming virtual office service is only $50 a month!